One of the most challenging yet rewarding things you can do for a drug addict is to provide them with help and care that would restore them to full sobriety.
Achieving this is difficult because addicts do not like to admit they have an addiction problem.
Some of them are quite comfortable opening up to a third party because they believe they would not be stigmatized.
This is why some of them would rather discuss with a professional like a counselor instead of anyone close to them.
Here are some ways a counselor can help a drug addict
Helping them acknowledge their addiction
It is easier for an addict to break free from addiction when they accept that they have a problem. Doing this might be difficult but the counselor will assure them that their acceptance provides a smooth passage into living a normal life.
Creating a therapeutic bond
A drug addict can conquer addiction if he has a smooth alliance with the counselor. This means that the addict trusts the counselor enough to help them scale through the addiction treatment program.
Also, a strong therapeutic bond or alliance means that the patient sees their counselor as a trusted individual who has their best interests at heart. Hence, it would be easy for them to open up when needed.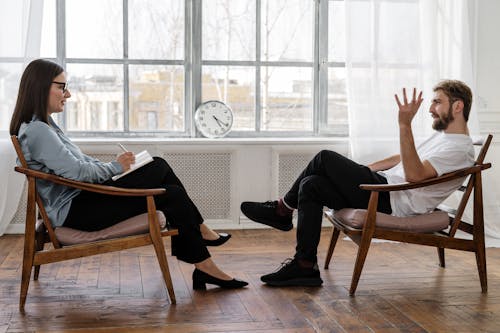 Motivate Patients to recover
Addiction recovery is difficult, and sometimes, there might be no one to encourage the addicts. The counselor understands the needs for this, and they will always encourage the individual that they have the willpower to overcome addiction.
Even though the power lies in the hands of the patient, the counselor can employ innovative styles that can encourage patient recovery.
Create a relapse prevention plan
Even though addiction treatment can be successful, there is a chance of relapse. The counselor, being aware of this, helps to develop a solid relapse prevention plan that will help the patient fight off addiction.
This relapse prevention plan will help the patient to identify cravings and triggers that might make them go back to their addiction.